ANNUAL DAY REPORT – 2022 -23
Good evening to everyone present here. Distinguished guest of the evening Shri Rahul R Nair, I P S, DIG of Police, Kannur Range, Guest of Honour Very Reverend Dr. Joy Painadath Vicar Forane, Holy Trinity Cathedral Burnacherry, Shri Vinod Kumar, President of the PTA, Rev. Sr. Veena Panamkatt, Provincial Superior, School Leader Devika Nambiar, Rev. Fathers, Sisters, Parents, Teachers, Non -teaching Staff and my dear students, I am honoured to welcome you all here to celebrate the 63rd Annual day of Ursuline Senior Secondary School.
It is a moment of pride for all of us to continue with the legacy to celebrate the wonderful day with everyone present here. We will start this evening with a beautiful quote from our former president & a gem of India Dr A. P. J. Abdul Kalam.
"Confidence and Hard-work is the best medicine to kill the disease called failure. It will make you a successful person. "So we all are here trying our best to be successful & do something for the nation. Let us keep up the spirit to follow confidence & hard work throughout our life. So here we are celebrating it again in 2022. Let this day be full of fun, entertainment and accolades. It gives us pleasure to share with you all that, our school performs excellent not only in academics but also we have achieved milestones in sports and games and many others.
The School is managed by the Ursuline Sisters of Mary Immaculate and now has about 2000 pupils on roll, 98 teaching and non -teaching staff. Our school believes in enhancing academic qualifications along with the development of qualities like teamwork, adaptability, leadership skills, confidence, determination, respect, and moral value.
On 1st June, the P T A honoured the rank holders and distinction holders for their commendable performance by presenting Gold Medals, Cash Awards and Certificates of Merit. Thanks to the P T A for your encouragement.
At this juncture, I wish to put on record my sincere gratitude to the management, staff, students and the PTA for your kind support and guidance.
With great pleasure, I present in a nutshell the highlights of the academic year 2022 as follows:
Major Achievements of the Year and Outstanding Performance:
The new academic year of Ursuline Senior Secondary School, Payyambalam vivaciously started on 1st June 2022 with much enthusiasm and lots of dreams as the schools had been closed down for the past two years due to Covid 19. Leadership, Service and Excellence is the belief of Ursuline Senior Secondary School. As we entered the 63rd year from its humble beginning in 1959, the school has not looked back. This academic year witnessed a change in the Leadership. Sr. Sherly George got transferred and Sr. Archana Paul took up the charge as the Principal of this reputed institution on 1st June 2022.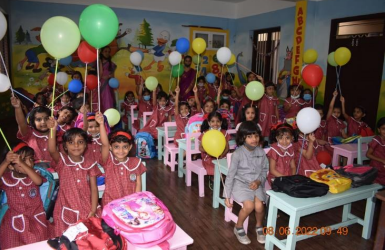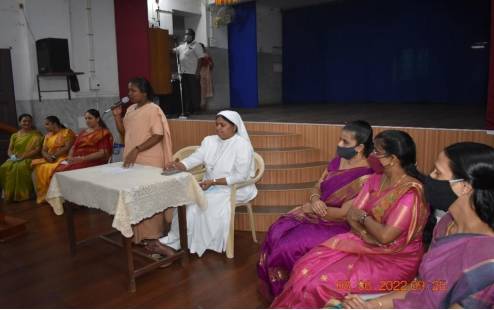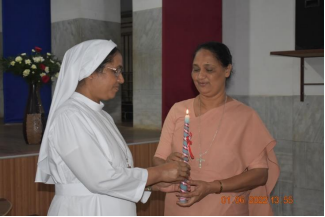 Academic Excellence: Scaling New Heights...
Our students have re-phrased the history of Ursuline with an exceptional and admirable result. In class 10th two of our students, Mrinal Manasi and Sheza Shemil secured 5th Position in All India Ranking.. Out of 149 students who appeared for the Secondary School Examination 44 Students secured 90% and above. 112 students attained Distinction, 36 First classes and 2 Second classes. Gayathri S Ajith became the school topper in the Science Stream with 97.8%. Pournami Kaushal Nambiar became the school topper in Commerce Stream with 95.6%. In class 12th out of 120 students, 29 secured 90% above, 92 students secured Distinction, 25 First classes and 3 Second classes. In class X, 8 students scored full 100 in English, 3 students in Science and 1 each scored 100 in Maths and Social Science. In class XII, 1 student scored full 100 in Business Studies and 2 each in Chemistry and Computer Science. Congratulations to all the students, teachers and parents for this commendable achievements.
Achievements in Inter- School Competitions:
This year Ursuline hosted various Sahodaya School Complex Arts and Sports competitions. Our students actively participated in the various competitions conducted by Kannur Sahodaya. Seventeen of our students were selected from around 100 schools to participate in 19 different competitions at Sahodaya State Kalotsav.
Our girls brought Laurels to the school by bagging many prizes in the Literary Fest and Chitrolsavam conducted by Kannur Sahodaya.
Our School won the First position in the Girl's Category in the Sahodaya Interschool Skating Championship.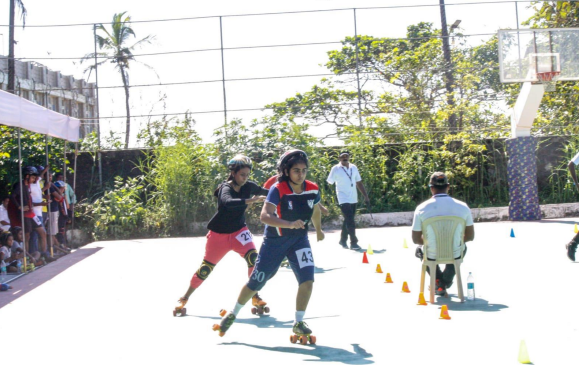 In Shuttle Badminton our girls won the 1st position in Under 19, 3rd position in under 14 and under 17 category.
In Swimming we attained Overall 2nd position from among the many schools which competed.
Aradhya Sunil of 4th std. won First position at the District Level in the Colour India Competition conducted by DCL.
Congratulations to all the outstanding achievers.
Extra-curricular Activities
Nature holds the key for the aesthetic, intellectual, cognitive and spiritual satisfaction. Our Environment Day celebrations this year was led by the principal. The principal encouraged the students to plant trees in their homes. Students exhibited saplings and a poster designing competition on Nature Conservation was conducted.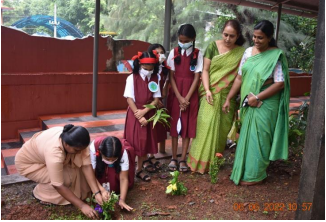 Yoga Day was observed in the school with a Yoga demonstration and health and fitness class.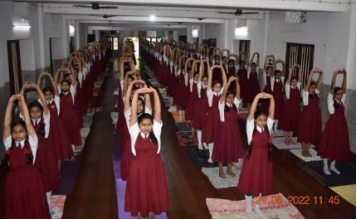 The inauguration of the Arts & Science Club by Dr. Anilesh Anurag , Assistant Professor, Department of English, Govt. Brennen College flagged off the squad-wise Literary Activities. The hidden potential of a child is brought out through class -wise Literary Activities for classes 3rd to 12th and class days for LKG to 2nd Std. Our students have actively participated in the various programmes organised by CBSE to commemorate various occasions and the reports have been uploaded to the Board.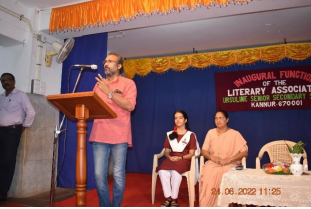 PTA honoured the teachers on Teachers Day by Swachh Bharat Abhiyan officially launched on 145th birth anniversary of Mahatma Gandhi has been observed in the school on 11th October 2022 by cleaning the road in front of the school by teachers and students.

Rashtriya Ektha Diwas was observed on 31st October 2022 with the participation of students of classes 8th and 11th. Run For Unity was held on that day.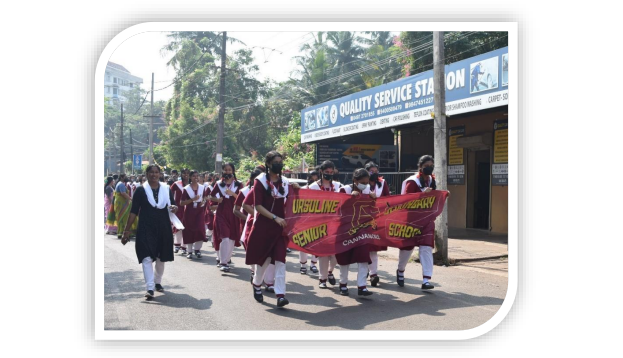 Celebrations:
Due to COVID 19 pandemic, celebrations had been online for the past two years as the schools were closed down. So this academic year celebrations were in full swing.
75th Independence Day was celebrated instilling patriotism in the minds of everyone. Lt. Col. Roopesh was the chief guest for the occasion. Programmes commemorating India's Freedom Struggle and highlighting the sacrifices of our freedom fighters were part of the day.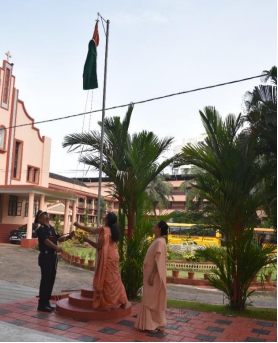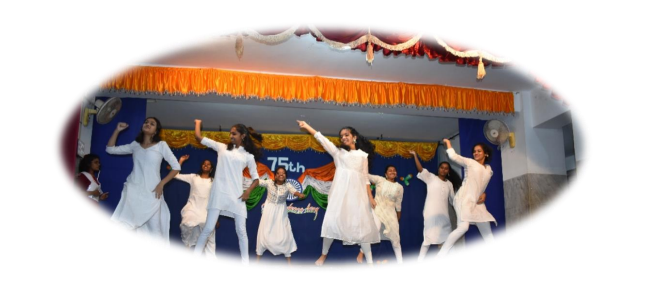 Onam celebration was held in the traditional way giving the message of unity among fellow beings. Inter squad flower carpet competition was conducted and winners were chosen.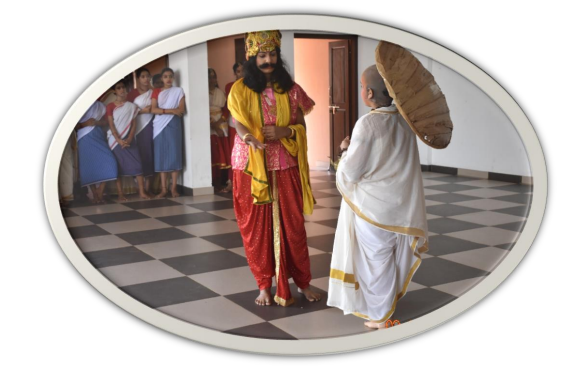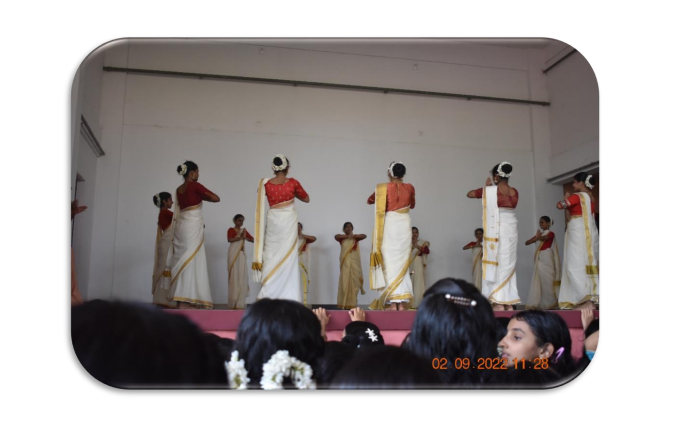 63rd Annual Athletic Meet:
"Education begins the moment we see children as innately wise and capable beings. Only then can we play along in their world." – a quote by Vince Gowman. 63rd Annual Athletic Meet was held on 4th November 2022 in the Police Parade Ground. Mr. Nicholas M A, the renowned Basket Ball coach was the chief guest. He instilled the sportsman spirit in the athletes.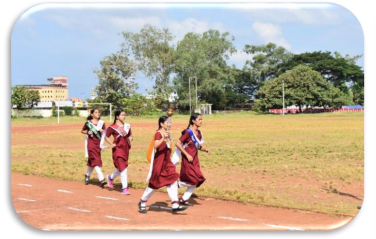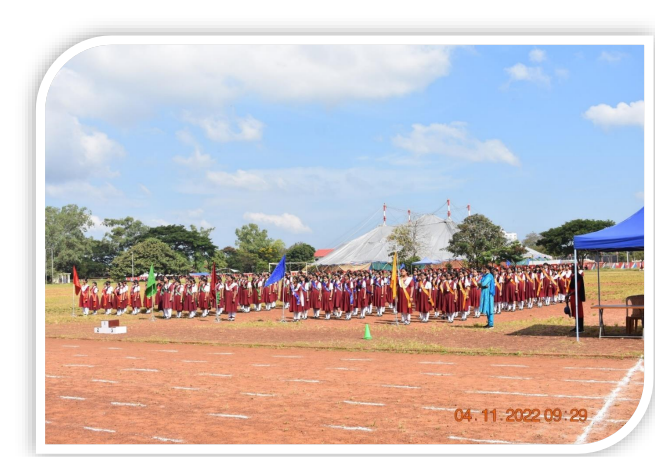 Children's day was celebrated with great pomp and show by performances of the teachers entertaining the students who had been confined to their homes in the past 2 years. Fancy Dress Competition for students of KG to 4th Std. dressing up as Chacha Nehru was the charm of the day. Quiz competition and elocution competition for classes 5th to 12th on The Life of Jawaharlal Nehru were conducted.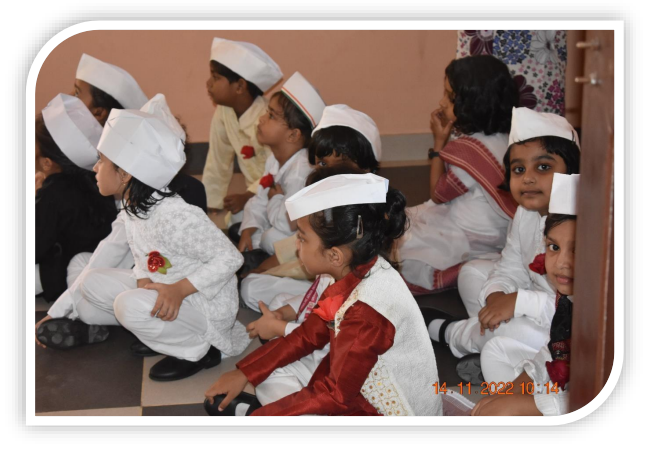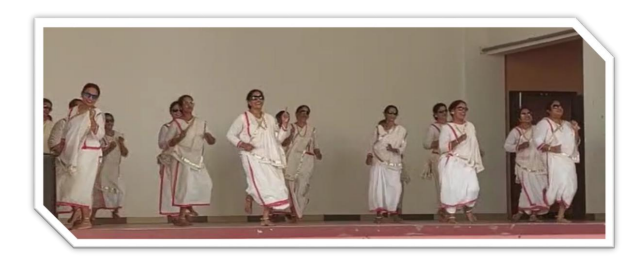 63rd Annual Athletic Meet:
We celebrated our 63rd Annual Day on 22nd December 2023 in a grand scale. We are appreciated for the good show we put up.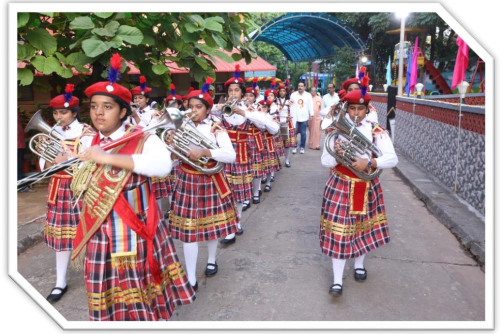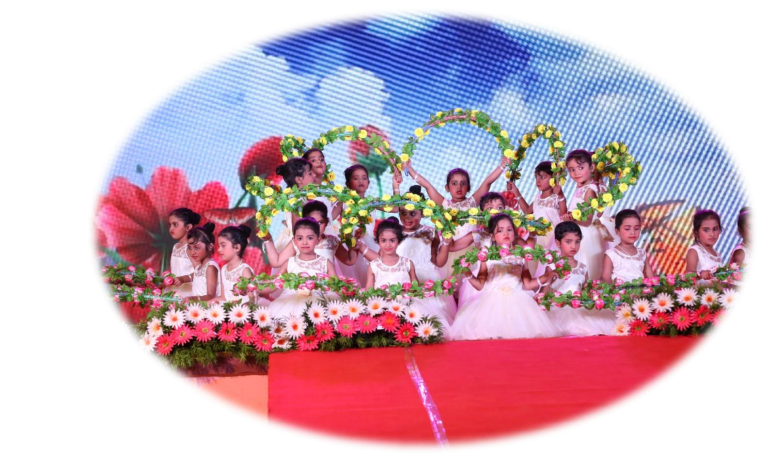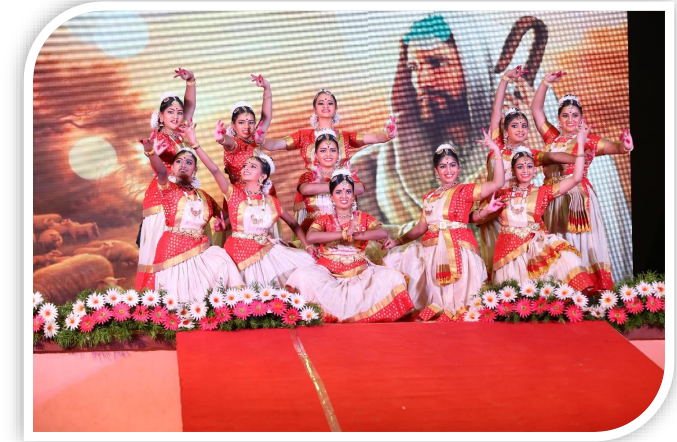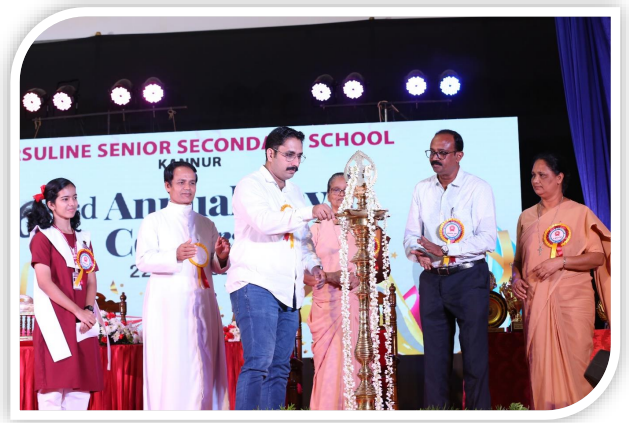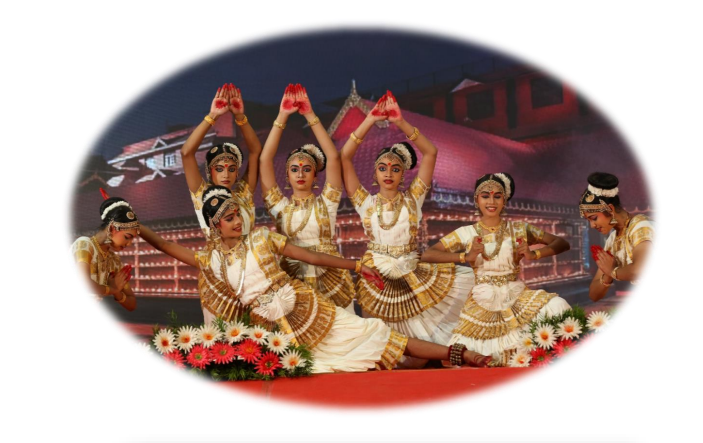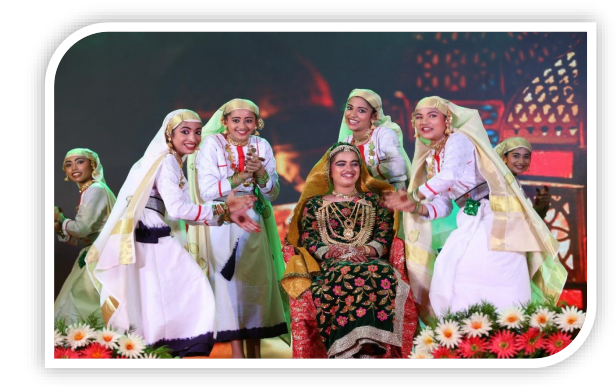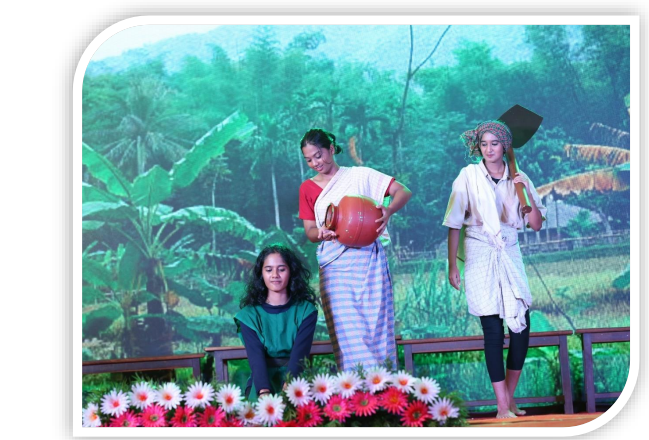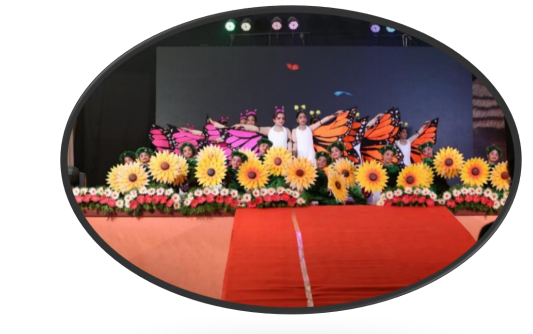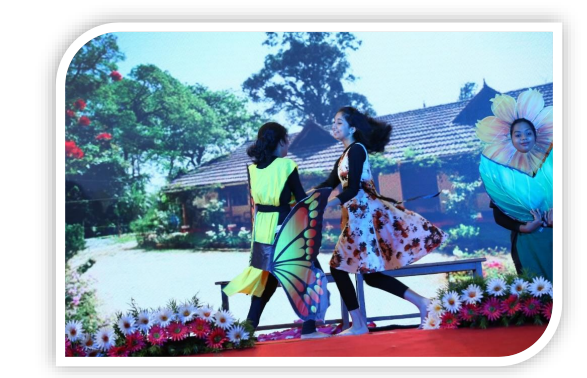 The school report would be incomplete without acknowledging the PTA. As in the past, the PTA extended their services to the institution under the able guidance of the PTA President Mr. Rajesh Prem. The concrete flooring of the open stage Auditorium is a replica of the dedication and loyalty of the PTA for the institution. The PTA has spent an amount of Rs. 13,50,000/- A word of gratitude to the PTA Executive Committee for their exemplary services and advises in all stages of the development of the school.
Teachers and the entire staff deserve applause for their tireless efforts in implementing quality education and nurturing the young minds. I also extend my hearty thanks to the parents and other well-wishers who have shown unflinching faith in us and giving us an opportunity to transform their children into truly useful citizens. I thank the Management whose continuous support has enabled the school to come this far.
Let us all together strive for the best as "Best is still to come" Let us march forward with enthusiasm, vigour and confidence and the ultimate victory will be ours with the blessings of the Almighty. Let him guide us to achieve our goals. "Your Daily Dreams and Work, can grow the Wings of Luck, Every Little Effort make you Fly, If you Dream to go High and High!" May God bless us all!